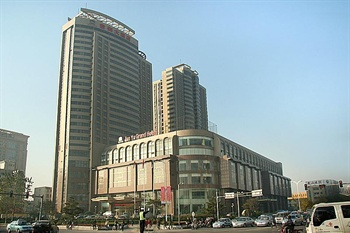 The Best Western Junyu Grand Hotel (Zuijia Xifang (Qinhuangdao) Junyu Dajiudian) is located in the business center of Qinhuangdao. It is within short walking distance from Qinhuangdao Railway Station.
The hotel has a wide selection of dining options to whet guests' appetites, including a Chinese restaurant, Western style restaurant, traditional Japanese restaurant, exotic restaurant, buffet hall and multifunction hall.
The hotel also has an international conferencing center that has the capacity for holding major meetings.
For guests looking for fun, there are many recreational facilities available, like an indoor swimming pool, open air tennis court, fitness center and KTV.